My name is Molawin Evangelista and I am one of the co-founders of Platform Store, a new conceptual retail project based in Auckland. We specialise in international streetwear and contemporary lifestyle objects and aim to bring the best from around the world here to New Zealand. Along with being a retail store, we are also a creative agency under the name Platform Studios and specialise in premium content creation, strategy and brand activation for a wide range of clients. 
9am
We usually get to the store around this time and spend some moments in the morning talking about what needs to be done for the week, plan for upcoming brands that will be housed in the store and general day to day errands.
10am
We open our doors at 10am and from here, one of us stays on the floor to help with customers whilst the other handles admin and studio work upstairs. We swap around every few hours.
12pm
We usually take our lunch break around this time, go for a skate outside and just refresh ourselves before the afternoon rush.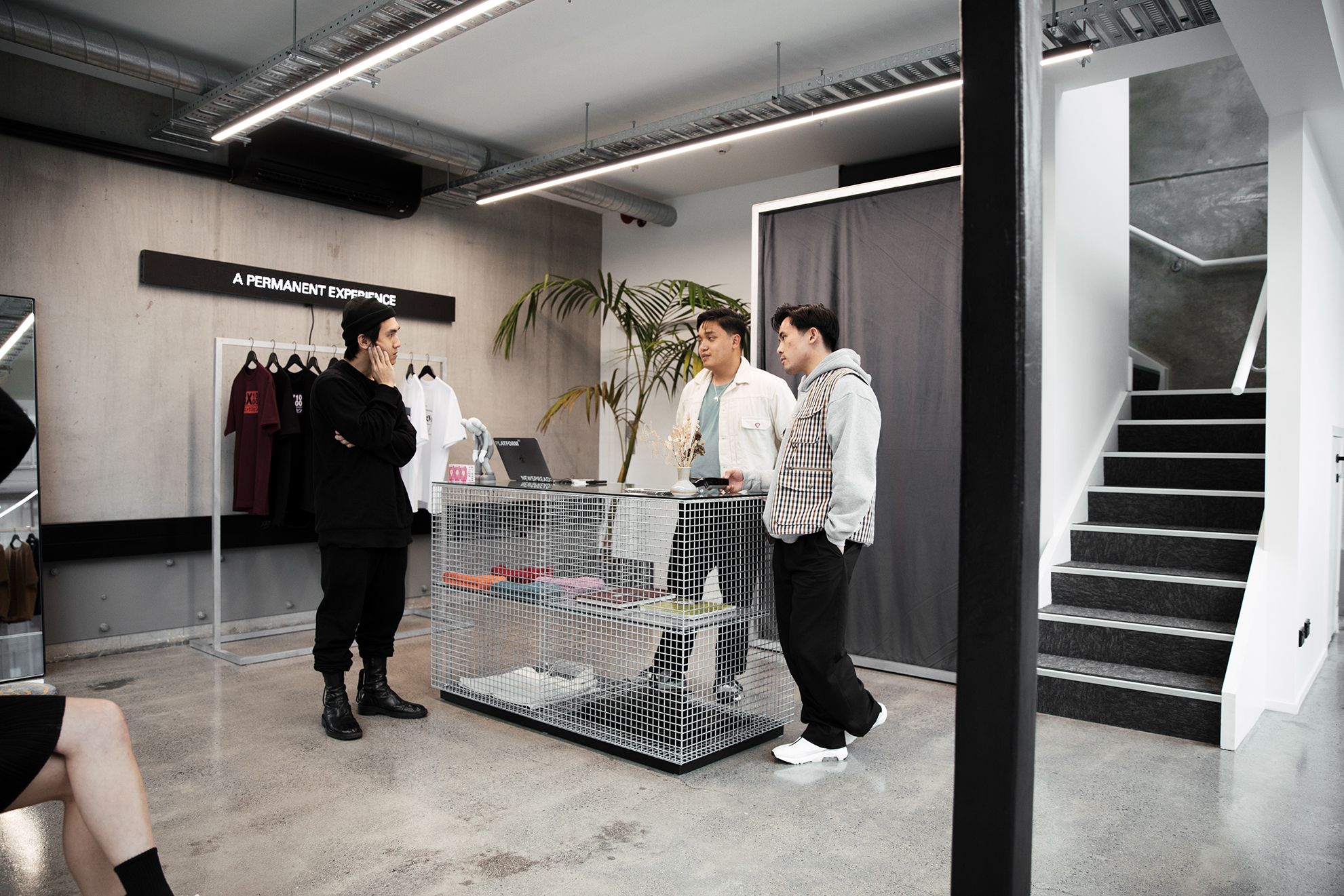 4pm
Around this time, a lot of friends, locals and customers tend to come through as they are finishing up work or school. We love people coming to hang for long periods of time to just chat about life, culture and whatever else is on their minds.
5pm
We like to wind things up at the store with some beers with whoever is hanging around, jam some good music and just have a general good time before we close up.
6pm
We close the doors to the retail store at 6pm and then head upstairs to deal with our studio and client work. We do a lot of graphic design, editing and strategy work at this hour.
8pm
We finish up for the day and usually head to one of many of our favourite food spots for a good feed then head home to recharge for the next day.
Visit the
Platform Store at G11/30A Enfield St, Mount Eden
Mon-Sat: 10am—6pm |
Sun: 10am—5pm
Follow Platform Store on Instagram @platformstore_
Photography by

Dalong Ye-Lee