It was a casual conversation over lunch between cool and collected Californian yogi Damian Chaparro and investor Chris Madison which led to the creation of Aro Ha – since lauded as one of the world's finest yoga and wellness retreats – in Glenorchy in 2014.
The 8.4-hectare site, less than an hour's drive from Queenstown, is spectacular, yet tastefully understated. A Zen-like vision, it is nestled upon the slopes of the snow-kissed Southern Alps on the northern banks of Lake Wakatipu in a position of such isolation that it feels as though this entire resplendent South Island stretch has been reserved entirely just for you. A collection of sustainable buildings scattered throughout the complex, constructed from larch woods and local stone, beautifully compliment the land, energised entirely by solar and hydro power with such efficiency that there is often even a surplus.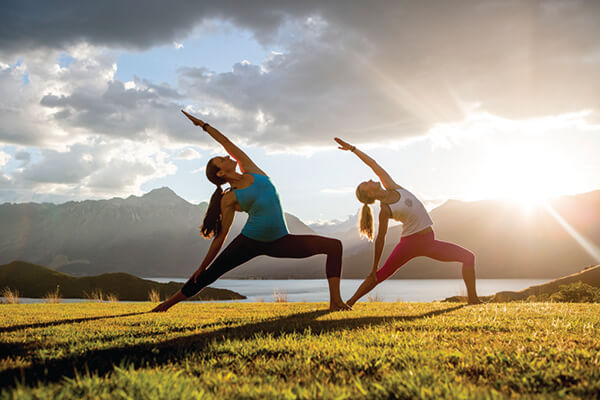 There are no demands made at Aro Ha, only suggestions and the odd request. Digital dallying is discouraged, but not forbidden (there is WiFi in the rooms, but not in the public areas) and it is recommended that you not check the time. Switch off, surrender, and trust in the process. Leave all cynicism at the gate.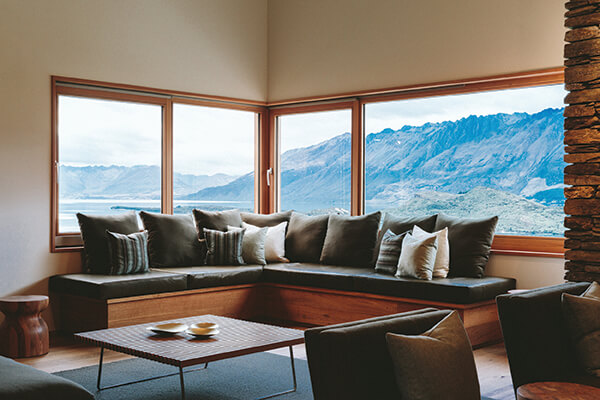 You will be guided, expertly.
Thinking is practically done for you, leaving your mind to explore its long locked doors. Those expecting a week of pampering and facials, as some rather amusingly were, are in for a helluva surprise. There are physical and emotional challenges ahead, but they will be among the most rewarding journeys you will take. Much of the surrounding land such as the glorious Routeburn track will be explored, but it is certainly no walk in the park.
Be mindful at all times.
The days are long and beautiful. Morning calls are early (I checked. That rule had to be broken for journalistic purposes), but you awake feeling refuelled and refreshed. Such is the attention to detail, with rooms of recycled timber adorned with organic cotton linen, Kiwi wool floor rugs and natural latex mattresses, that you will slumber as you have not slumbered since childhood. A glass of warm lemon water (a habit I have continued) precedes the first of two daily yoga sessions which take place in a studio with a cinema-screen-sized window offering a cinematic South Island view.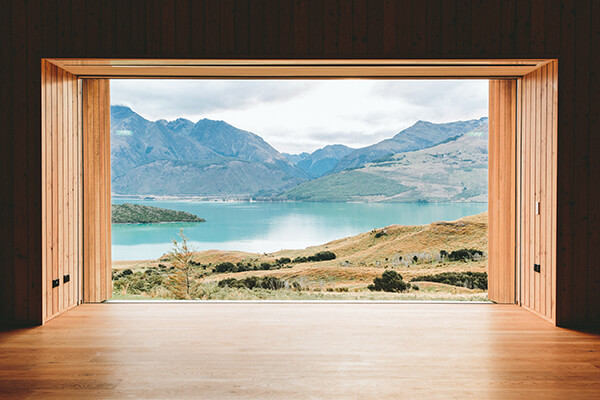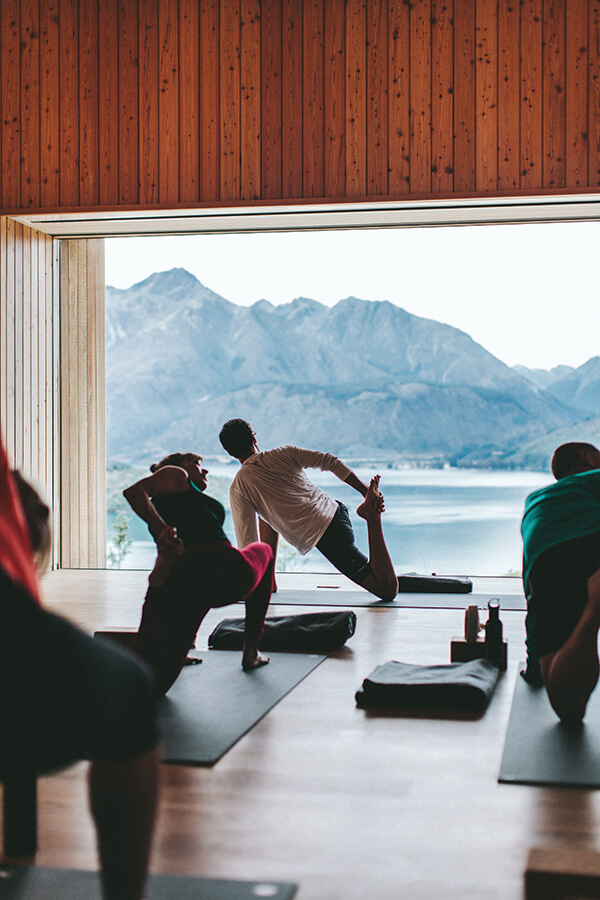 Breakfast, as with all meals, is paleo vegan and calorie-counted to perfection. It's so gorgeously presented you don't know whether to eat or frame it, packed with so much nutrition you never go hungry and so delicious that it had this rare-steak-loving writer not give meat a second thought for the entire week (though, I must admit, I did miss my daily eggs). The garden boasts over a hundred species of plants, and, during our retreat, a third of the food we consumed had been grown on-site.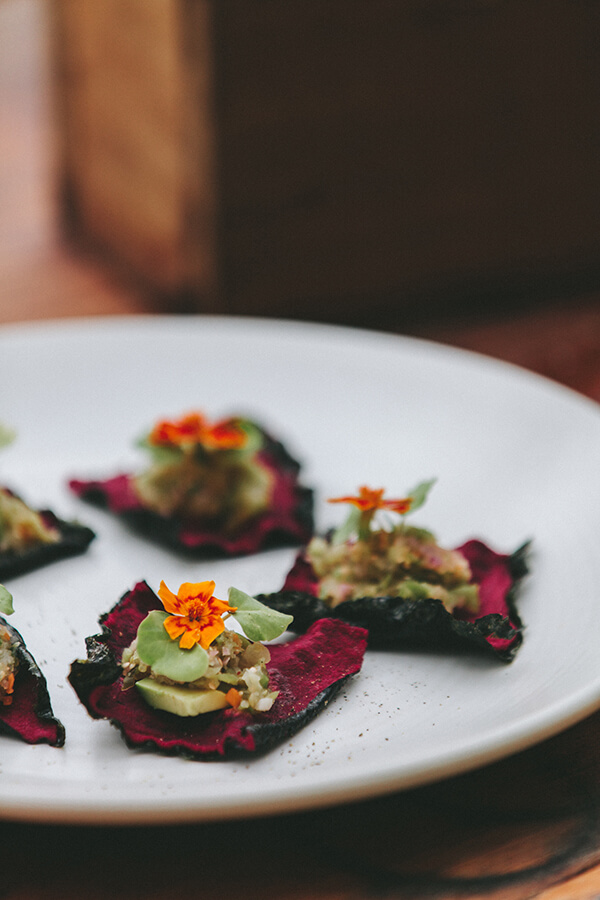 And so on to the hike.
Recommendations that you arrive with a reasonable level of fitness are not lip service. The daily treks are 10km minimum, often more, and over some relatively challenging terrain. The South Island climate – and geography – means the weather can change at the drop of hat, so hats, waterproofs and extra layers, along with a snack and water, will need to be stowed in your day pack. Expect spectacular scenery and life-affirming conversations with your companions.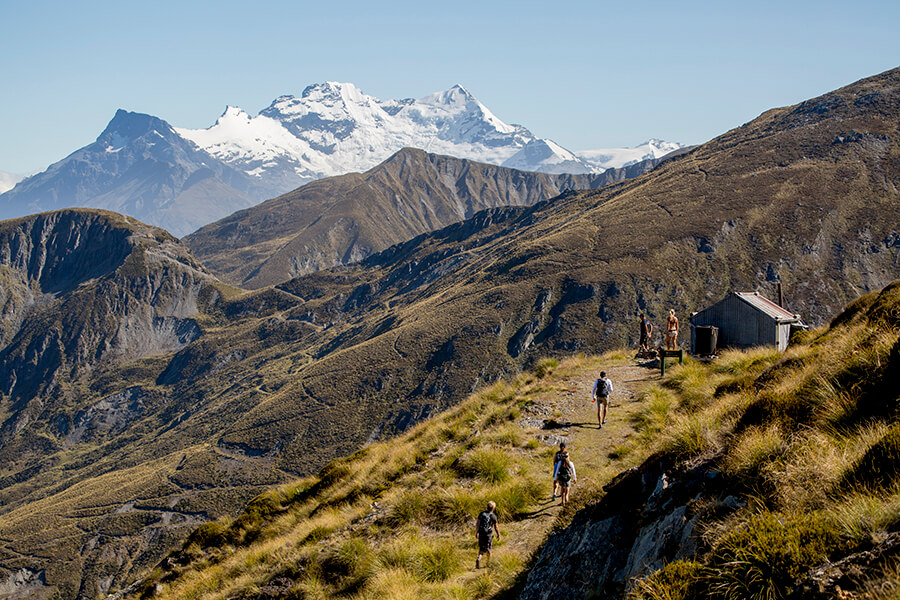 There's nothing like a good hike to fire up a fine appetite, so lunch is waiting upon your return. Next comes downtime and a chance to take advantage of the superb facilities including a sauna and outdoor spa pool, again, offering what surely is one of the World's Best Views. The remainder of the afternoon comprises further classes such as pilates and dynamic playground, along with your much-needed and well-earned daily massage. Nutrition demos and cooking classes are also offered. Yoga and dinner wrap up the day.
The limited guest list, along with the spacing and open-plan design of Aro Ha, combined with the sometime physical exertions means that a keen sense of community spirit and camaraderie soon develops. In a week or less you learn a wealth of life lessons and stories. So prepare yourself for a tremendously emotionally uplifting experience, but be just as prepared for a rather emotional farewell.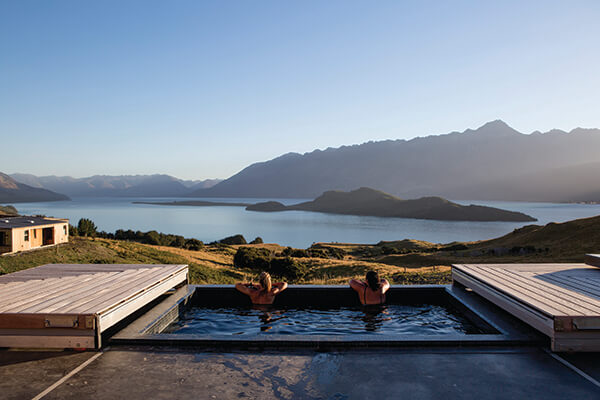 ---
Words by Jamie Christian Desplaces
Learn more at www.aro-ha.com