In it's new residence of Gore Street in Auckland's CBD, Giapo's creativity and limitless ice cream inventions continue to impress. 
The ice cream kitchen was created with the intention to change the traditional idea of what ice cream is and what it can be. With everything from staple Giapo flavours including Kiss Kiss (hazelnut served up with chocolate kissable lips), Hokey pokey (a kiwi classic) and Chocolate evolution (the best chocolate ice cream in town!) to more extravagant selections such as the Colossal Squid (a 3D printed creation with chocolate tentacles to celebrate Te Papa's squid) and the Sky Tower (New Zealand's tallest ice cream to celebrate 20 years of the kiwi icon). Giapo is a delight not only to the tastebuds, but also to the eyes and a favourite for tourists and locals alike.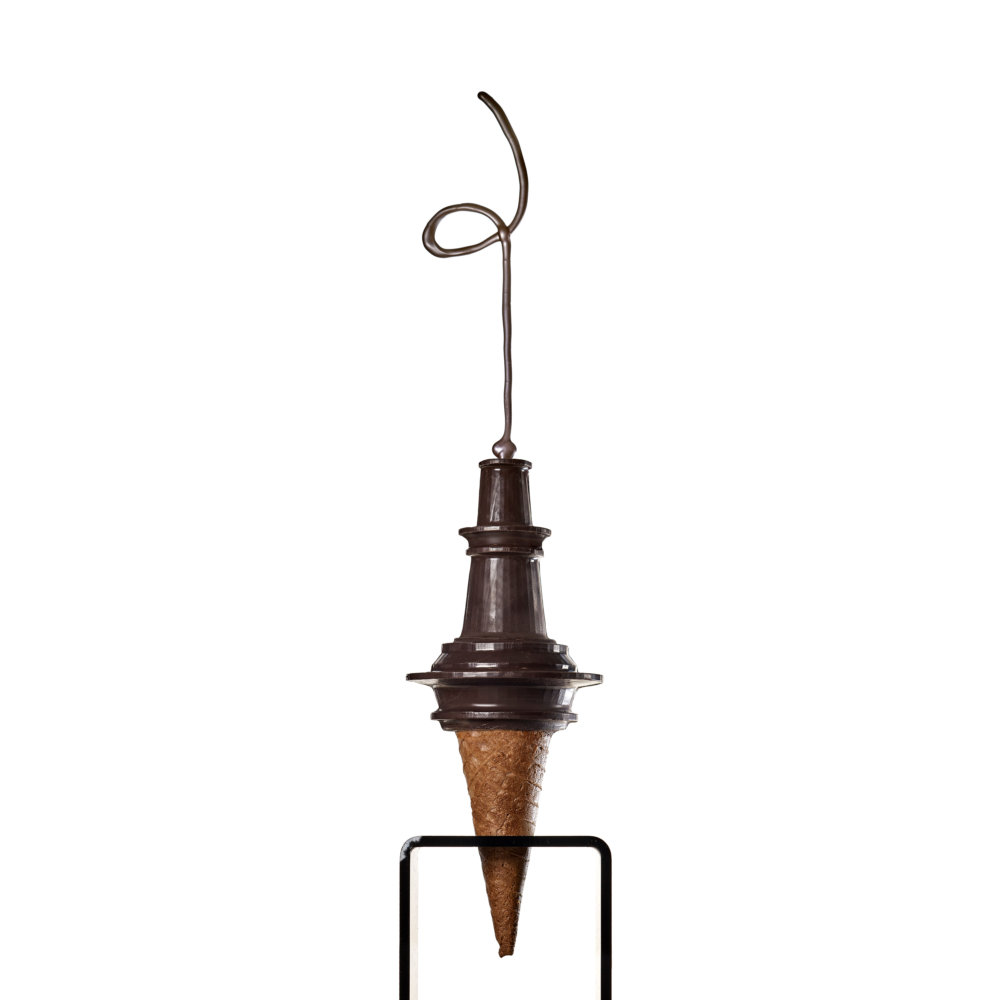 "The ideas just come. We are always thinking about it" says Gianpaolo Graziolio, who opened Giapo over 10 years ago with his wife, Annarosa. Originally on Queen Street, the new store allows for a bigger space for their creations. The shop recently expanded their ever-changing menu to include hot selections such as Hot chips in a cone – complete with a specialised cone that resembles a chip scooper – as well as Giapo's own version of Yorkshire pudding and doughnuts. However, week to week, you never quite know what you're going to get when you walk into the store.
The secret to Giapo's success? Passion.  "It doesn't matter what you do, you'll do well no matter what, if you put your passion into it." says Giapo's creator, "If you believe in it, others will believe in it too"
If you want a real treat and an extraordinary ice cream experience: Giapo is the way to go.
–
Giapo is open from 12:15-10:15pm daily, with late nights Friday and Saturday at 12 Gore Street, Auckland