In the depths of Cambodia's jungle rests the ruins of one of history's greatest empires, and the largest religious complex anywhere on earth. The city of Angkor was the seat of the Khmer kingdom for 600 years, spanning an area equivalent to two Manhattans and home to nearly a million souls. Sometime in the 15th century, the city was abandoned, and no-one is quite sure for certain why. Of over a thousand inscriptions left engraved upon the temples' walls, not one word of explanation of the exodus can be found.
Angkor, which just last month topped Lonely Planet's "Ultimate Bucket List", is often described as a lost civilisation, but this is somewhat disingenuous, as the Cambodians have always known it's there. The complex was re-introduced to the west thanks to much promotion by 19th-century French explorer Henri Mouhot and a major restoration project by UNESCO over a century later. Now visitors marvel at the mammoth array of Buddhist and Hindu monuments, most notably the majestic lotus towers of star attraction Angkor Wat, ably backed by delights such as the giant carved faces of Angkor Tom, the temple mountain of Pre Rup and Ta Prohm, which served as the backdrop for the Tomb Raider movie starring Angelina Jolie. In 1992, Angkor was honoured with a UNESCO World Heritage Site title, and so what better base from which to explore Cambodia's most resplendent sight than the nation's only luxury wellness retreat, the multi-award-winning Navutu Dreams?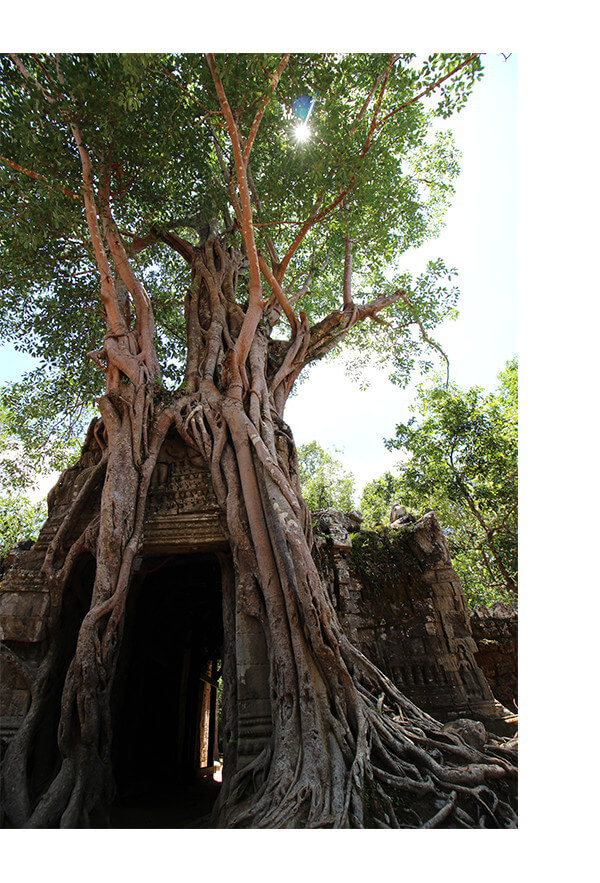 The sleepy settlement of Siem Reap, which straddles its idyllic eponymous river, is the gateway to the Angkor Archaeological Park and Navutu Dreams is nestled on its very edge, reached via a dirt track that snakes through glorious countryside and fields of rice. Upon arrival you'll be greeted with a cool towel, an iced fresh fruit mocktail and the warmest of Cambodian smiles. The resort's relative isolation only adds to its magic, but fear not, complimentary tuk-tuks are on hand to whisk you into town or temples on a whim. But even with such wonders on your doorstep, you'll be reluctant to leave.
This European-infused Southeast Asian haven is home to a spa and elite band of masseuses and wellness experts who offer everything from traditional Asian massages, body scrubs, facials and wraps using products crafted using locally sourced tropical ingredients. Guests can choose from three to four daily yoga and meditation classes, which include Aiyana, Vinnitsa, Hatha and Ashtanga, and if that's still not enough wellness, there's an onsite gym too. Navutu Dreams' centrepiece is the stylish restaurant and cocktail bar, a palm-thatched tropical pavilion that goes by the name of Niam Niam (Khmer for eat, eat!). The exquisite fine-dining menu incorporates both Asian and Italian cuisine, cooked with local herbs and spices, while all pastas are homemade and each afternoon taste buds are whetted by wafts from the wood-fire pizza oven — a delicious lunchtime, poolside snack. Wellness and personalised menus are available and such is the freshness of the tropical cocktails, they must surely count as at least one of your five daily fruit servings.
Twenty-eight rooms house a 56-guest capacity for added exclusivity. I stayed in one of the six Grand Tours (the rest comprised of four Grand Suites and 18 Explorers), a suite-like, airy 70-sqaure-metre accommodation where there waits a sandstone bathroom, shower and oversized soaking tub. One night I was lucky enough to witness an electrical storm from the private rooftop terrace, the other evenings I made do with the wonder that is a saffron Southeast Asian sunset. A secluded veranda overlooks the lap pool, one of three enticing pools on the property, including a salt water 'lagoon' all surrounded by grounds of luscious tropical colours.
Navutu, it really does dream. And you will too.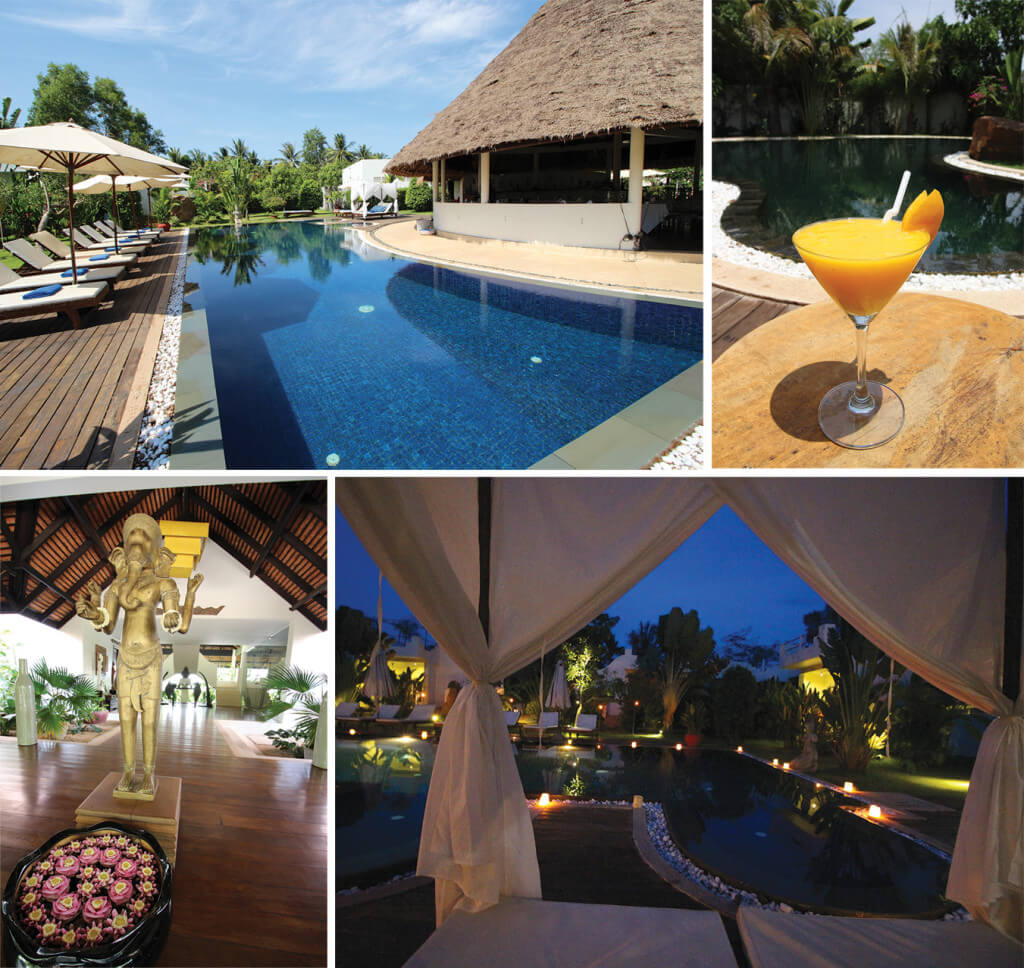 ____
Words and photos: Jamie Christian Desplaces
---