Lindis Pass.
The popularity of luxury photography recognised these days as another art form is skyrocketing.
Twenty years ago a record price for one work was just under $850,000—today auction houses like Sotheby's and Christies don't blink an eye when the hammer goes down fetching prices over one million per lot.
In this part of the world, the passion is alive and well, too.
Collectors' fuelled by a love for the natural beauty of this country and beyond have meant Stephan Romer is in the right place at the right time.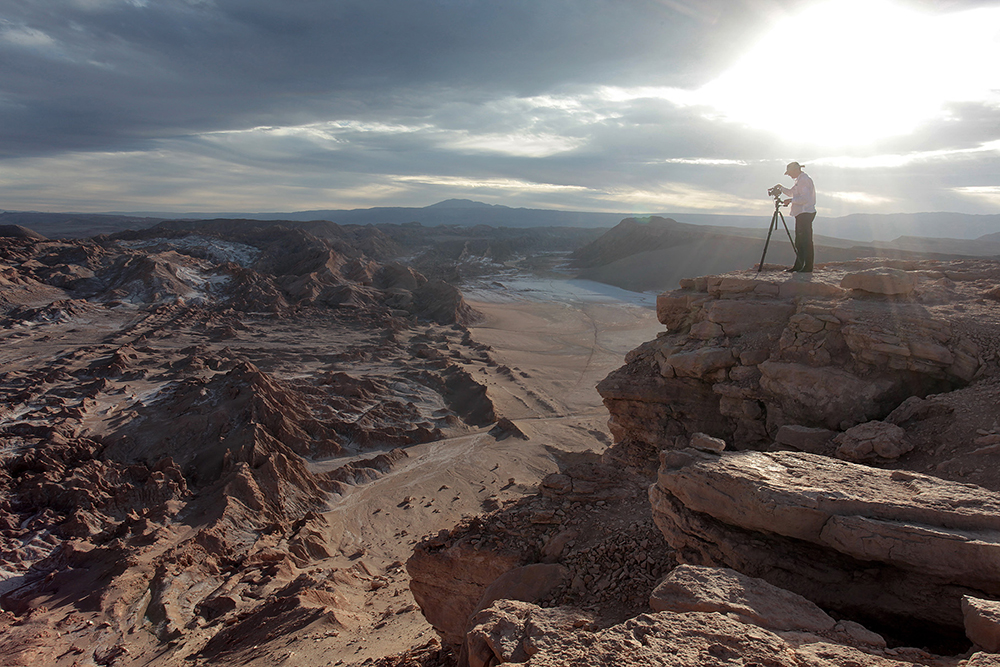 Valle Del La Luna, Chile
One of the world's top commercial photographers—Romer, the German-born, now New Zealand native has opened the Romer Gallery in the heart of the CBD art precinct in Auckland on Kitchener Street.
Forget about pretty postcard pictures, this artist says his intention is to "show the drama that happens out there every day".
When Stephan is not shooting in a far flung location for the world's most iconic luxury car brands such as Porsche, Mercedes Benz, Aston Martin, he's pushing the limits of his own art to the absolute extreme.
"I really want to challenge myself. Get even closer to the mountain peaks in the most unusual perspective like people haven't seen before," he says.
His massive visual installations unleash a powerful visual energy—it is palpable.
Each piece, shrouded in precision German perspex, frames Mother Nature unfolding before your eyes. Water rages over rocks. A heavenly hue illuminates Mount Aspiring. Pockmarking craters dot a valley vista.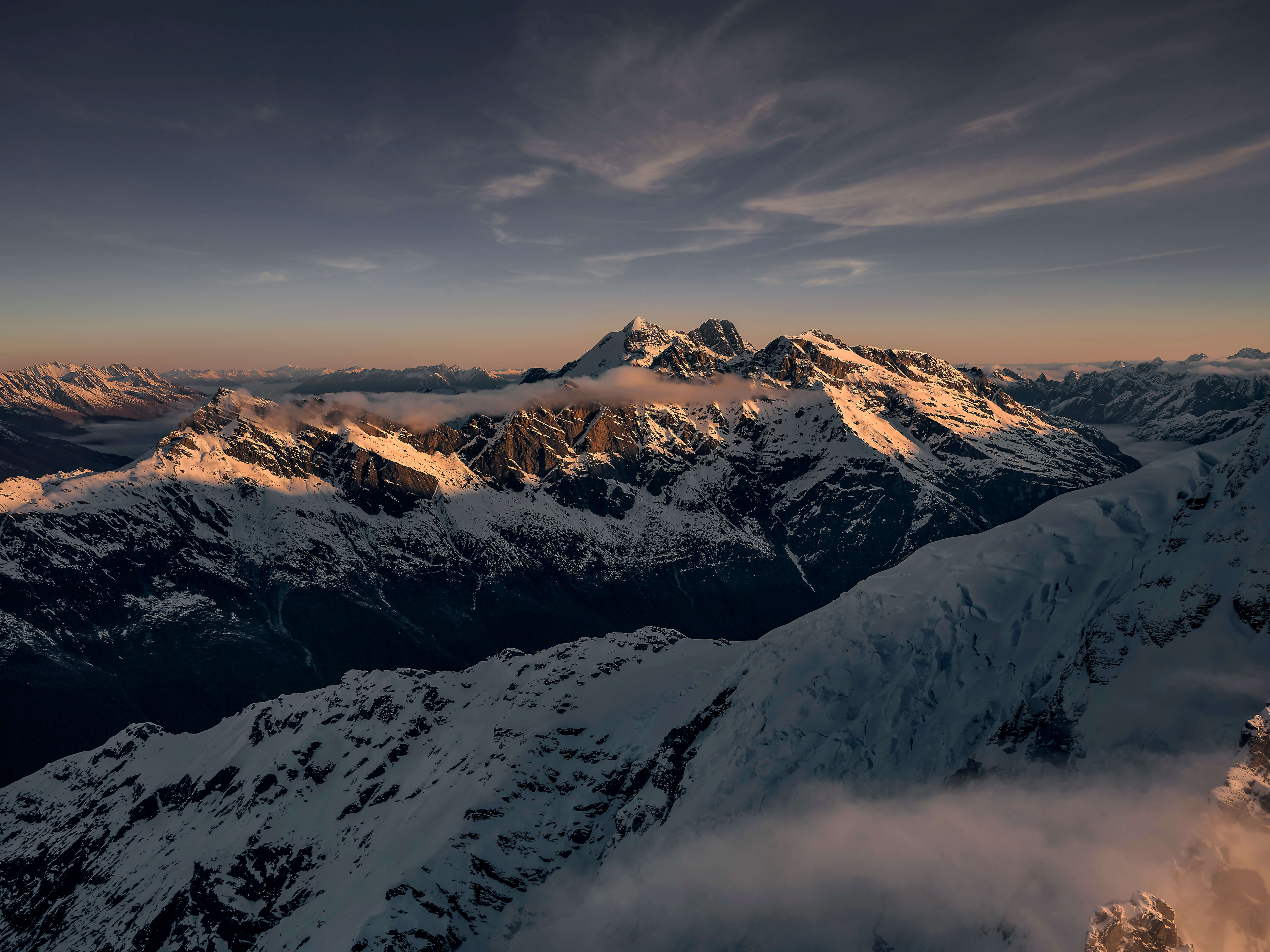 Forbes Mountains
"Clients that walk in are moved—you see it—almost everyone says the same word—they're blown away by it—it's alive," says his wife, Nadine Romer.
"It might even give you a little bit of vertigo if you're really into it," adds Stephan.
His work, 'Twenty Five Mile Range' now hangs locally in the main reception of Giltrap Group and internationally pieces can be found in the collections of several billionaires, plus an Arab Sheik.
Private commissions for high net worth individuals can be arranged on request. His work is also proving to be a hit with holidaymakers visiting his second gallery on Earl Street in Queenstown.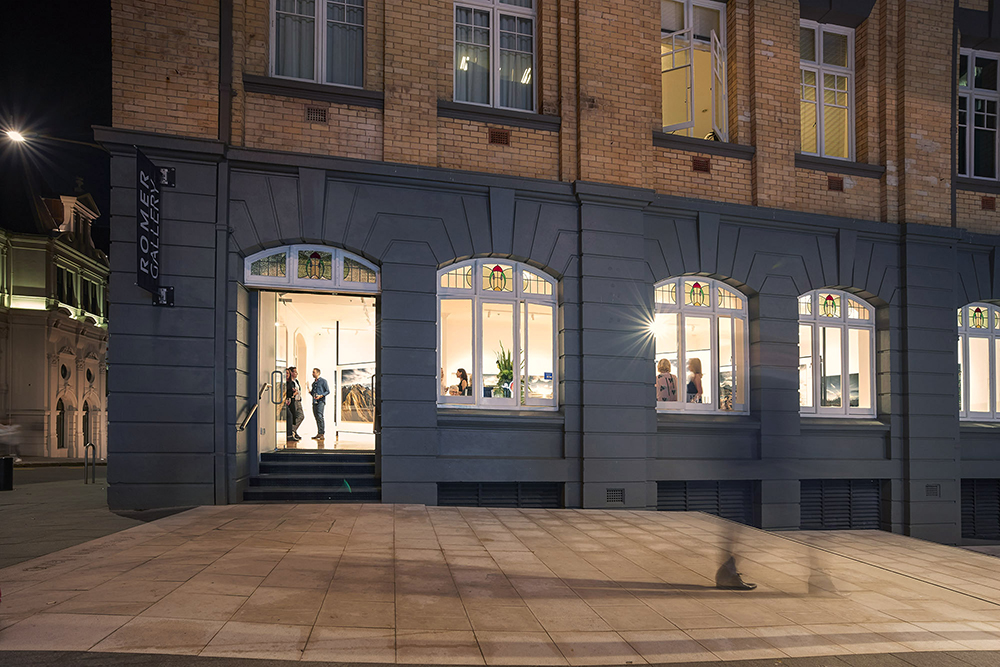 When reflecting on why his art connects with so many, Romer believes it might be how he shows his love of nature that he credits to his parents combined with huge luck when out in the elements trying to capture the perfect shot.
"When you get a little gap in the weather and the sun pops out—you get this amazing contrast."
They say a photograph is a document of truth. Due to the nature of his camera equipment which is absent of a traditional view finder, this compelling art by Romer is his intuitive truth.
Finally, after more than two decades, his dream to create incredible luxe photographic art comes of age.
---
Words: Sarah Sparks
Cnr Kitchener St & Khartoum Place, Auckland
romer-gallery.com