To an outsider, the art world is exclusionary. Great white walled, polished floor galleries and huge price tags intimidate the art-curious, and artists are largely kept away from the front lines. And, when most other sectors are working hard to diversify, many segments of the art market continue to be built upon the networks of the rich. So, in 2012, when Aimée Ralfini launched herself into the New Zealand art scene with a new, more inclusive take, her fresh approach caused such disruption that it left traditionalists struggling to catch up.
At a time when most artists and galleries were not properly utilising social media, Ralfini created the art activation model Art Ache that centred around the cross-platform promotion via social media and press. She wrapped local artists in fully-fledged creative campaigns, applying all that she'd learnt from decades in the media industry to fine art.
"I looked at the art scene as it was back then, and thought things need to be way cooler. So I began researching, sharing art to social media. I created the ELAM THE 90s group, and went nuts posting art. One thing led to another and before too long I was hosting art events at pubs.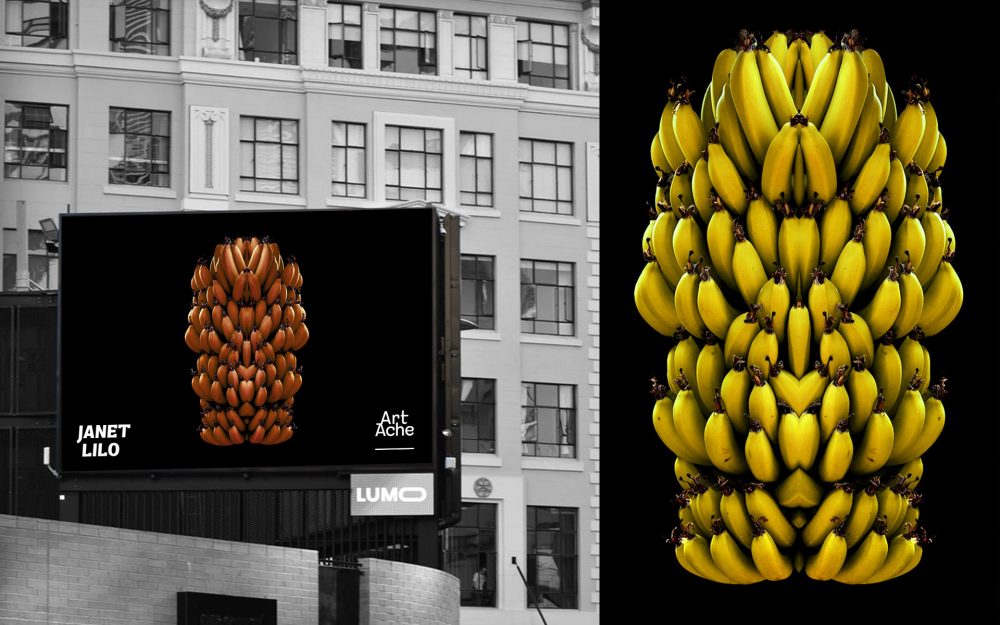 "We'd sell little studio works at low prices. People loved the direct connection with the artists in such a personal setting, they loved fossicking through the various studies and test-works the artists made available. I soon partnered with The Golden Dawn on Ponsonby (RIP) and started interviewing artists on the radio, and it just built from there."
Fast forward eight years and Ralfini has held 22 art activations which range from events to billboard campaigns up and down the country. She paved the way for many artists on social channels through her own fearlessness, she made art radio genuinely entertaining and has interviewed and worked with many of Aotearoa's top creative talent in the visual arts sector.
So, how has the scene changed since?
"It's changed a lot. Artists are comfortable and active on social media. Dealer galleries work harder for their artists, they reach out to press and are way more supportive towards each other, building a stronger community."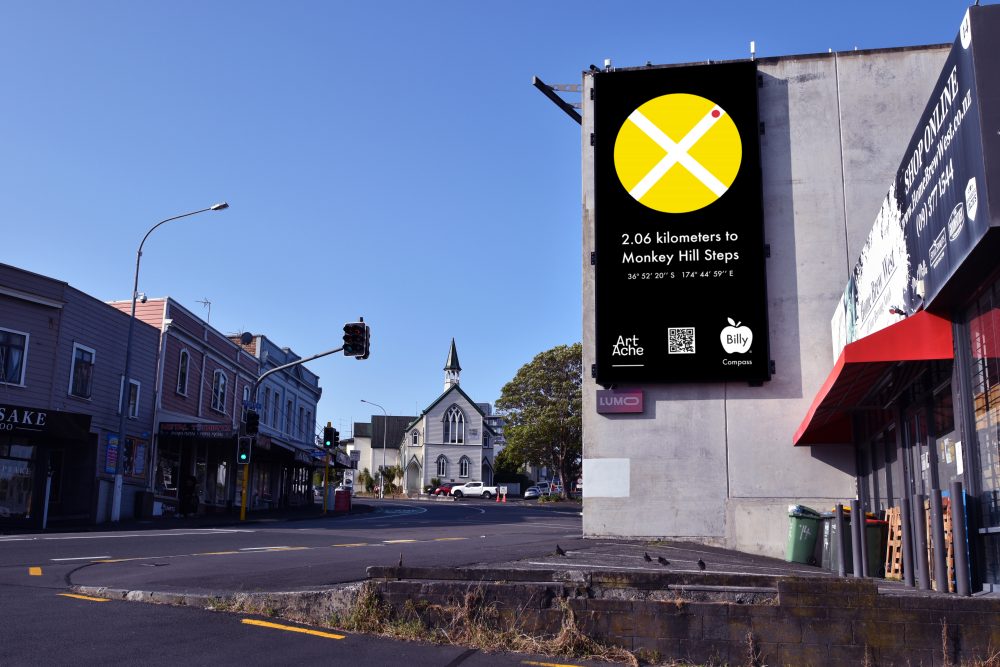 But, there are still problems: "Professional wages are scarce to come by, making jobs only sustainable to those with additional support. There is a great divide between the boomer artists and everyone else, greed over art motivates some of the more established gallerists, who behave unethically, absorb Creative New Zealand money to advance their businesses and sabotage grassroot initiatives. The secondary art market doesn't give back to the wider art community which they profit off 100 percent."
While some steps have been made to address funding issues, Ralfini believes the overall problem remains the same; most skilled experienced professionals simply can't afford to work full-time in the arts, leaving start-up creative hubs wide open to poor management and a short shelf life, which invariably leads to a wasted return on investment for everyone involved.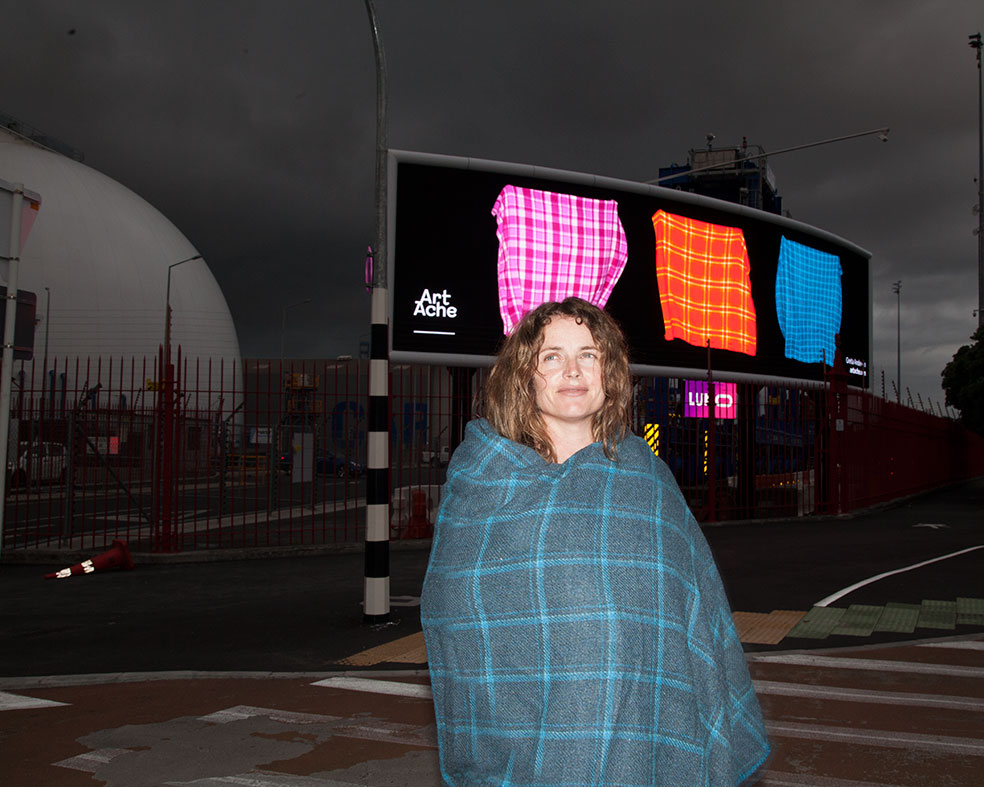 Ralfini finds this frustrating. The contribution Art Ache has made to Auckland's art sector and the wider grass-roots arts scene across New Zealand is quantifiable to over $1 million, yet in the eight years it has been running, it has received less than $10,000 worth of funding; none of which was from Creative New Zealand.
"Culture doesn't pay the rent, especially in Auckland. So the cycle repeats and the arts fall back into the hands of the rich."
While Art Ache has been tough but rewarding, the project has helped Ralfini fortify strengths as a creative director. "I've learnt I'm much happier directing creatives. For me, translating an artist's work into a campaign is my art. I much prefer painting the city with other people's work, which the recent digital billboard campaigns have allowed me to do. I like the idea of the city scape being a gallery that everyone can enjoy."
And in the end, it's liberating art from its financial and social barriers, onto the streets and into people's hearts that was always the main goal for Ralfini. Something her disruptive approach has helped achieve through Art Ache and the wider art community. "I truly believe artists are the litmus paper of society, they feel things so deeply, they are curious and brave, and it is important that as a society we enable them to explore. I personally know of the ability art has to heal, and connect people, something that during these illuminated times is needed more than ever."
Aimée Ralfini is a graduate of Elam School of Fine Arts and a regular contributor to Verve's monthly art guide. Art Ache regularly podcasts to iTunes and Spotify. For more info visit artache.com
Words: Lizzy Dent