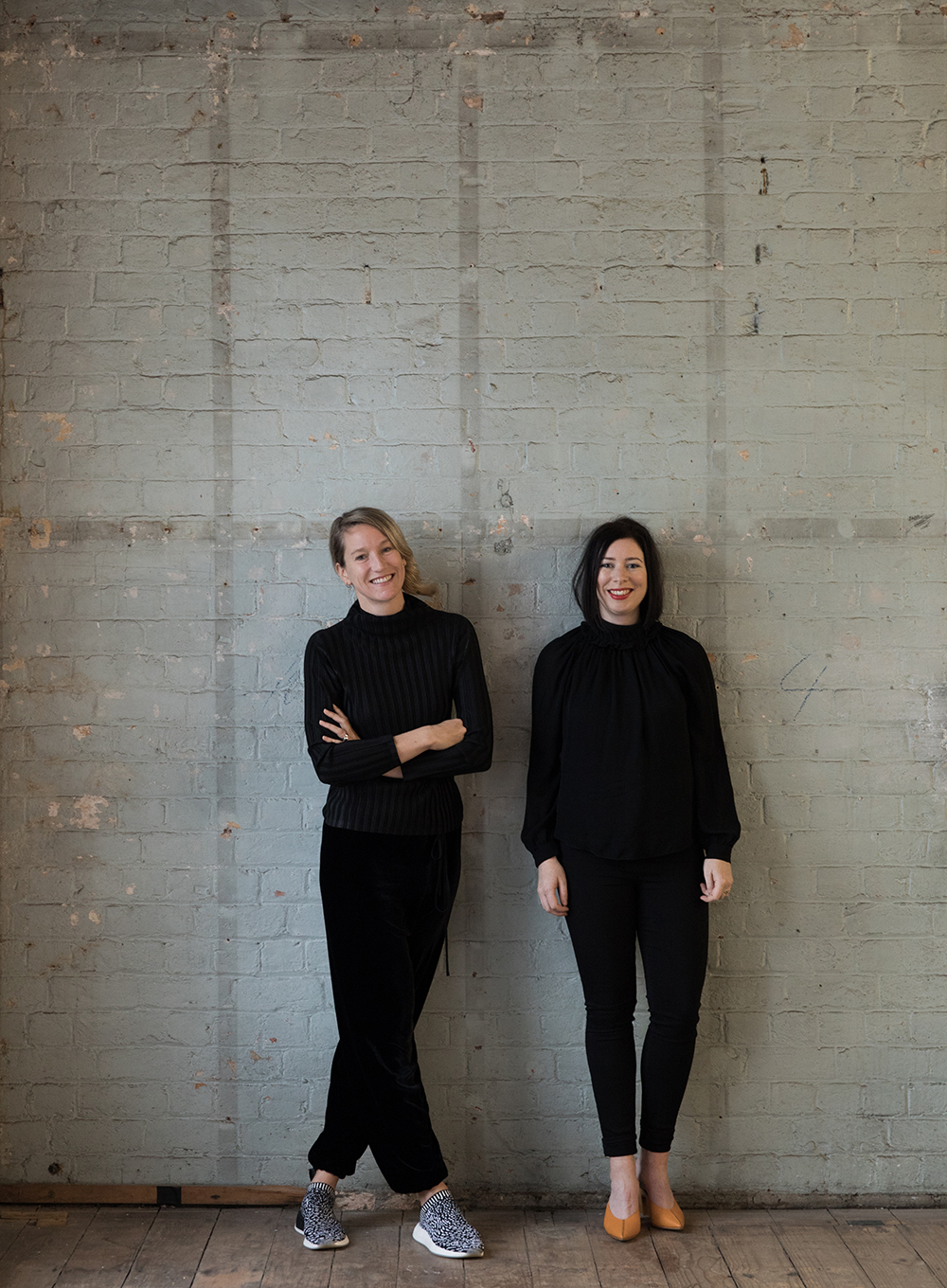 "It just really resonated with us, with how we want to work," says Tana Mitchell of the decision to name the multi-award-winning multidisciplinary design studio, founded in 2015 with best friend Emma Kaniuk, 'Akin'. "Kinship is about family or about being like-minded." 
The affable pair of designers even go as far as to compare themselves to "an old married couple", now so intuitive that they sometimes finish each other's sentences. And what a fruitful relationship it has been—Akin may be of a boutique size, but it has blossomed into an acclaimed studio sought after by some of the nation's biggest and hippest brands from GIB® to the Auckland Art Gallery, Ripe Deli and All Good Organics. Very early on, the designers were reassured by the openness of such companies to take a punt on a new and relatively unknown studio such as theirs.
"They like that we become part of their team," says Emma. "So rather than outsourcing, it's really like bringing a resource in."
Akin's diverse portfolio includes album sleeves and shopping precincts and on the day of my visit to their airy loft space in Britomart, Emma and Tana were putting some finishing design touches to signage for artist Dane Mitchell's exhibition representing New Zealand at the upcoming Venice Biennale (Dane and Tana are married).
"During any given project, one of us naturally takes the lead," says Tana. "But we're always checking in with each other, and sometimes things swap over. It's all very seamless, and Emma is the only designer I've known who I can work with like that."
Both designers have previously worked for larger studios, including stints abroad, and are keen to lead the charge in propelling more women into leadership roles. They say that an imbalance of prominent women is not confined to New Zealand design, or even, alas, the industry. New Zealand design is certainly very highly regarded overseas, however.
"The biggest difference between New Zealand and, say, Sydney, is that we're a nation of makers, of DIYers," says Emma. "The way that the country is set up, it's relatively easy to start a business."
"You soon realise with your own business that you are responsible for everything," says Tana. "When I was working for somebody else, I definitely had more time to myself! We're really clear about boundaries now—strictly no business talk between Friday and Monday."
"Naturally, we love our job, it's our baby, so it's easy to just keep saying 'yes' to things," Emma says, "to keep going and not leave the office and not see our partners, family or friends or just relax — a balancing act we are getting much better at now." The designer jokes that she developed a method of ensuring deadlines were adhered to by booking gym sessions and boxing classes. She also lets off creative steam—minus the professional pressures—working with her hands, whether it be gardening or making preserves which "all have beautiful labels of course!" 
Distraction, adds Tana, is the best way for her to switch off from her day job. 
The duo also has a side project (or, "a literal pet project") called Dogdogdog that, says Emma, was a way to get them away from a computer, use their hands, and create a brand around their love of animals. So, they made ceramic dog bowls. "However, we just got too busy," continues Emma. "But it then brought other friendships in. The dog bowls are now being made by a good friend of ours, and we developed a relationship with a woman in London who makes leather dog leads. Even though it didn't turn out to be the hands-on concept that we envisioned, it's certainly been a rewarding project."
Occasional collaborations and a part-time artworker  aside, Emma and Tana are Akin, so it's especially satisfying that they're holding their own against some of the more established studios. When asked about their proudest moments to date, they cite their 13 nominations at the 2017 Best Awards (an event to acknowledge the best of Australasian design talent), putting them on par with the industry's larger players. Their projects are "like babies" and there's nothing more satisfying than witnessing them finally heading to market "beautifully crafted, and with everything considered and bang-on conceptually, that's when you get that swell". 
I finish by asking about any iconic examples of design that the pair refer to for inspiration.
"I'm usually looking forward, and if I'm looking back, then I'm looking way, way back," says Tana. "I'm generally looking out on the street. I'm looking at what people are eating, what they are wearing. Travel is important for that as well, seeing what is out and about in the world as opposed to what is trending." 
"Just talking with people, having conversations unrelated to design will always spark thoughts," adds Emma. "It's not always visual, that's an important thing to remember. The output is visual, obviously, but the ideas don't necessarily have to be."
---
Words: Jamie Christian-Desplaces
Photo: David Straight | davidstraight.net