This sweet, fruity yet tangy cocktail is a perfectly balanced treat for a hot summer's day. The citrus and mezcal contribute their own depth of flavour to the melon liqueur, creating something refreshingly different.
 

The egg white or aquafaba are optional, but they do add a nice foam to the top of the drink.

 
Ingredients
45 ml Midori

20ml lemon

15 ml Mezcal

15ml yuzu liqueur (or triple sec)

1 egg white or 5 drops of aquafaba
Method
Add midori, lemon, mezcal and yuzu liqueur to a shaker.

If using egg white, add it in and shake the mixture for fifteen seconds without ice, to produce a foam.

Fill the shaker with ice and shake hard for ten seconds. 

If using aquafaba, add the drops and shake with ice, skipping the 'dry' shake.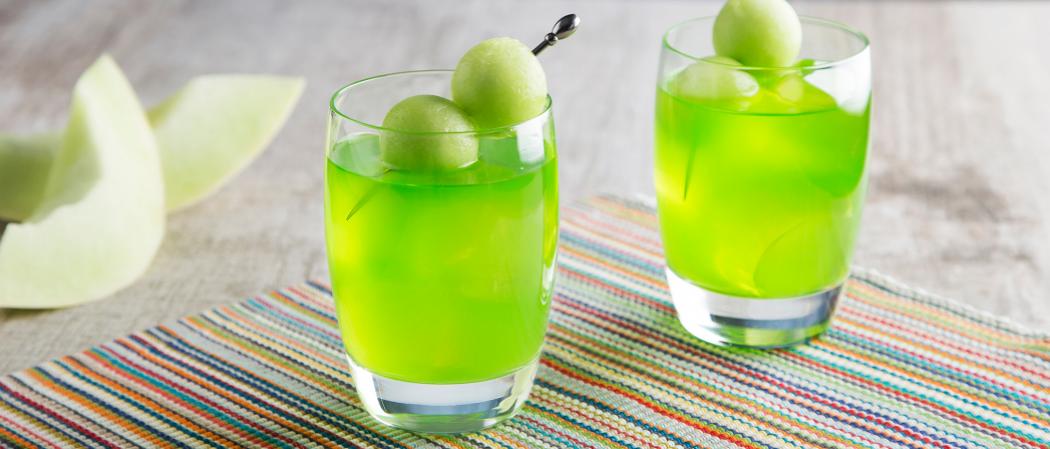 Daiquiri's are one of the 6 basic drinks everyone should know, listed in David A. Embury's The Fine Art of Mixing Drinks. There are many recipe's and variations available for the daiquiri, the most classic of course being some combination of white rum, lime juice and sugar. Here's a slight twist on the classic. Sugar can be added or reduced to suit your needs.
Ingredients
45ml white rum

25ml limoncello

15ml lime juice

10ml simple syrup
Method
Add all ingredients to a shaker with ice, shake hard for ten seconds.

Strain with a sieve to get rid of any ice shards and serve in your desired glass.