At first take, turning one of the most iconic all-purpose, country gentlemen of SUVs into a hybrid (and a plug-in one at that) seems counter-intuitive, but therein lies its genius. 
When I think of the Range Rover, I envisage a backdrop of either rolling country hills, tweed and shotguns, or East End gangster bosses with, well, shotguns. What I don't see is low emissions or tree-hugging, but having just driven the new Range Rover PHEV, maybe I should.
Launched in 1970 as a larger Land Rover, the Range Rover design was so good that it was displayed at the Louvre in Paris as an "exemplary work of industrial design". It rapidly became a favourite for town and country folk alike due to it being big and bold and oh-so-capable. Now in its fourth generation, it offers prestige, luxury and an unapologetic overall display of success.
With Range Rover Sport, Velar and Evoque variants already to choose from, now, Jaguar Land Rover, in their infinite wisdom, has extended the powertrain range to include a PHEV (Plug-in Hybrid) option. And quite frankly, it's awesome.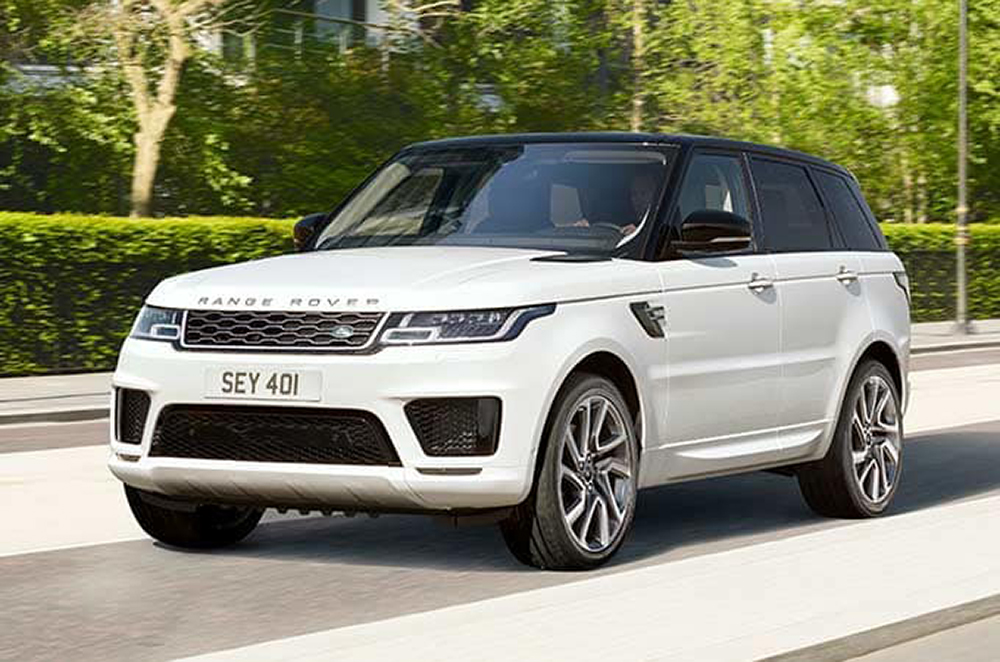 At first, the thought of a Hybrid (and a PHEV one at that) goliath such as a Range Rover seemed counter-intuitive to me. Like I mentioned before, the image of gangsters or toffs being interested in battery power seems like an oxymoron, however, the automotive landscape has definitely changed and so it would appear have consumer demands. 
I picked up my Range Rover PHEV from Mt Wellington with a full charge and only a half a tank of fuel. Normally I would consider this to be an oversight, but as it turned out, the lack of fossil fuel just reinforced the PHEV argument.
Initial impressions were of both awe and confusion. Awe due to the Range Rover's dominant size (at 5m long x 2.22m wide and 1.87m tall, it's a kerbside statement) and yet confusion due to its lack of EV boasting. In fact, unless you are aware of how to plug this majestic animal in, you could spend weeks walking around in search of the flap (artistic licence speaking of course). For those that are unaware, it's integrated into the front grille. 
I'll get to the powertrain in a moment. If I'm honest, I'd forgotten how much of a looker the Range Rover actually is. It's not full of acute angles or shoutiness, it's just a handsome SUV that comes across as timeless. It's not featureless by any means. In fact far from it: Range Rover face, signature LED DRLs, a stoic profile and characteristic tail with a clamshell tailgate. It's just like I said before, the Range Rover is majestic.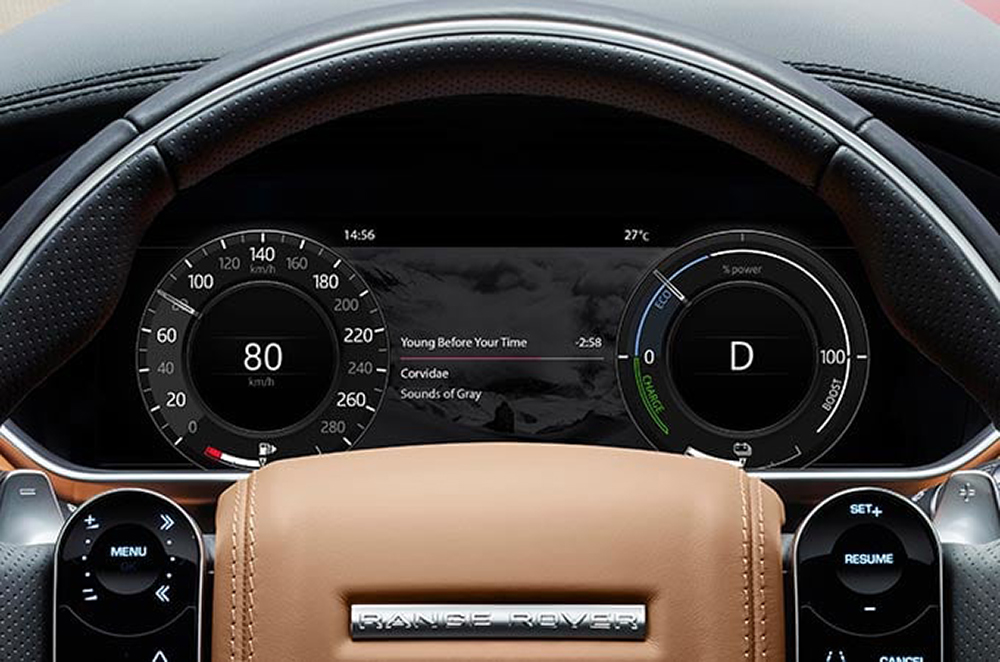 This refined brilliance is there on the inside too. Leather furniture that would look out of place in my home (too good) with fixtures and fittings to match. It comes with oodles of technology and yet it's delivered in an easy to use, uncomplicated way. Overall, the cabin is expansive and unflustered, but you may very well know all of this.
The PHEV Powertrain is a combination of an advanced Ingenium petrol engine and an electric motor. Together, they produce 297kW (221kW petrol/85kW Electric) and 640Nm of torque. 0-100km/h arrives at just 6.8 seconds while it sips fuel (pinky out, of course) at 2.8L/100km and keeps CO2 emissions down to 64g/km.
Ignition startup is EV-silent (eerily so), and even though it's big, the Range Rover is surprisingly easy to manoeuvre and I'm on my way pretty quickly. With the JLR head office behind me, I head north on the motorway in virtual silence. It's not just the fact that I'm in EV mode (although that helps), it's that the cabin is so insulated from the outside world. The motorway traffic is irrelevant. I have my seat arm down, barely feathering the throttle, while the suspension has the Range Rover just floating along the carriageway. Soon I'm head over the harbour bridge, so I open the panoramic roof and let the sunlight flood in. Bliss.
The SUV's EV range boasts 51km and at the rate I'm cruising I can well imagine it hitting that mark, plenty enough for an average commute, and since the 13kWh battery takes about 7.5 hours to charge domestically (or as little a 2.75 with a dedicated wall box), I would hardly ever need to visit the petrol station (see JLR were smart by only giving me half a tank). However, for those of us that worry about our range, the petrol motor elevates any anxiety.
On the subject of the Ingenium motor, don't think that your PHEV lacks any power. Stamping down on the accelerator had the needle in the instrument cluster spring into boost and the force is enough to push you back into your seat, at least momentarily – enough to please the gangster fraternity that's for sure.
By my calculation, Range Rover currently has three fossil fuel powertrains to play with, from a V6 diesel to a supercharged V8 petrol, the addition of a PHEV offers greater powertrain range, greater kilometre range and by embracing (arguably) the EV future, it's sure to extend the Range Rover's range too.