Let's address the two burning questions first. How far can it go on a full charge, and how much does it cost? Answers: a claimed 233km and $59,900. And demand is high, which explains a six-month wait for delivery.
It's a natural pairing: the three-door MINI hatch excels in the city where an EV comes into its own and style-conscious buyers have always been willing to pay for a high-spec MINI, which the higher cost of EV tech demands.
The MINI Electric maintains the styling of the regular hatch with some unique design elements: a modified front grille, bold yellow mirror caps, intricate 17-inch wheels, and a rear valance with no exhaust pipe. An all-new cabin feature is a digital instrument screen that combines well with a head-up display. Niceties include leather seats and Harman Kardon hi-fi, and you can pre-condition the cabin temperature before driving.
It behaves much like a conventional three-door MINI on the road with Cooper S levels of performance from a 135kW/270Nm electric powertrain with no noise or emissions. From a standstill, the MINI Electric whizzes away briskly without a decibel of drama, just a wave of instant torque that sweeps you to 100km/h in 7.3 seconds. So it's very zippy but not at all lippy.
The electric motor sits beneath the clamshell bonnet and comes from the BMW i3 S but drives the front wheels, not the rears. Overall weight is undeniably heavy but there's near 50:50 weight distribution for balanced handling. And there are four distinct driving modes to explore, from Sport to Green+. You can choose your preferred level of brake energy recovery for each.
Bugbears? Usability is restricted by it being a three-door only but otherwise the MINI Electric meets daily motoring needs with room to spare. And if we return to the figures quoted at the beginning, the real-world range is likely be around 200km from our initial experience. For most urban users, that's still a solid reason to make your next small car an environmentally sustainable one. And rest assured, there is no brain-strain with home charging or when out and about.
As for price, electrifying small cars while maintaining an affordable price point remains a challenge but when you consider the quality, equipment and performance of the MINI Electric, there is genuine value to be found in this desirable newbie.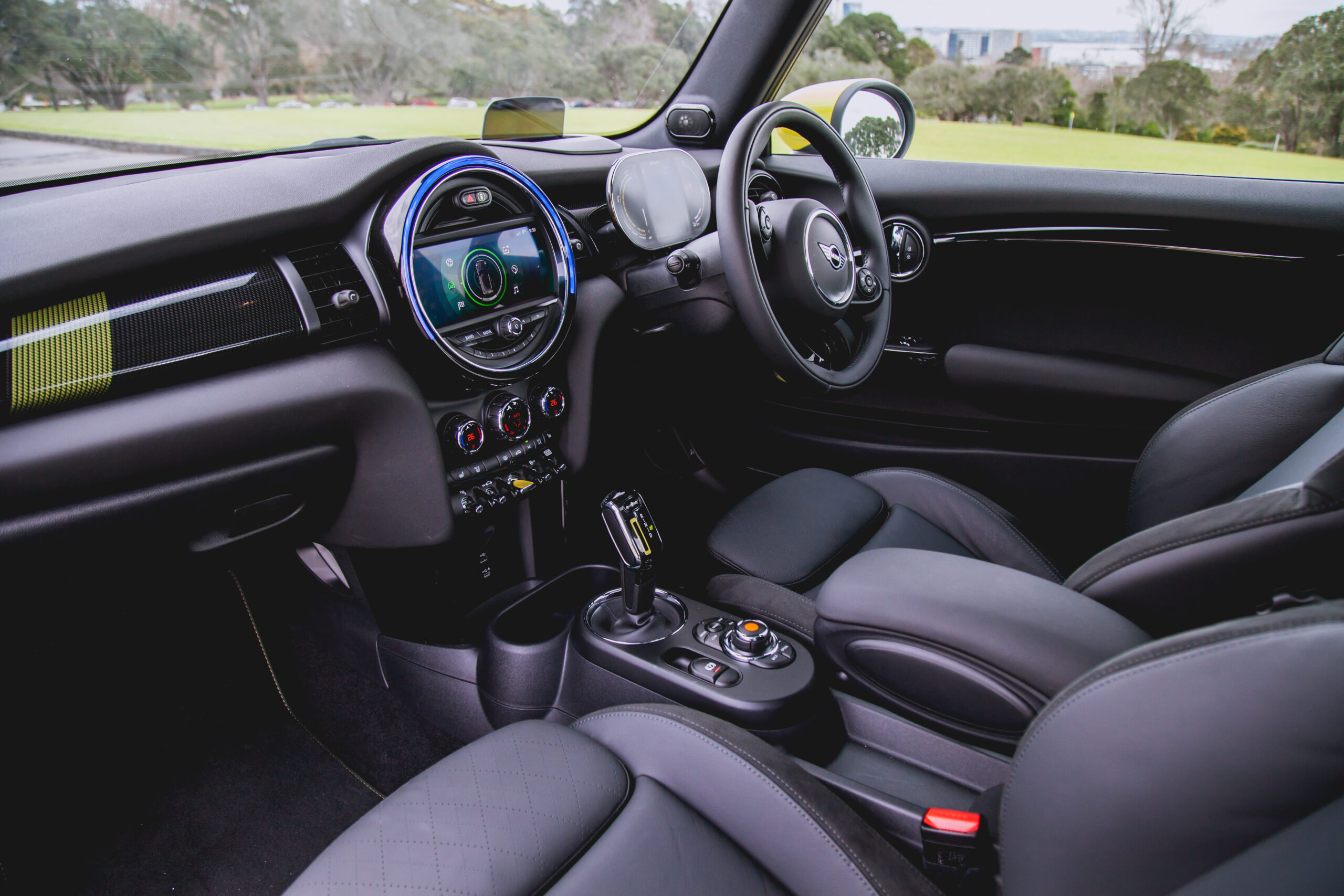 IN A NUTSHELL
MINI Electric
Electric motor, 32.6 kWh li-ion battery, 135kW/270Nm, single-speed auto, length 3.85m, weight 1365kg, range 233km, $59,900.